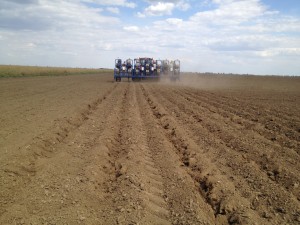 Most have heard of drip irrigation in agriculture. A growing number have heard of sub surface drip irrigation (SDI), which is installing the drip tape underground permanently. Typically at depths of 6-18 inches depending on soil type. Let's explore 5 of the top benefits:
Water Savings of up to 50%
Spoon feed nutrients directly to the root zone only when needed
Low operating and maintenance costs due to low pressure requirements and simple system
Long life of 25+ years with polyethylene pipe network
Surface doesn't get wet – work in the field all season. Reduce weed germination and reduce fungal diseases
Want to see a system in action? Give us a call to learn more.